Vinod Khanna Ends His Dramatic Journey of Life at 70
A few days earlier, fans of Vinod Khanna were left discouraged when a pic of him went viral in deprived health. It was hard to see the hero of Hindi films in such terrible situation. When enquired about the cause for his down health, doctors declined to make any statement on it.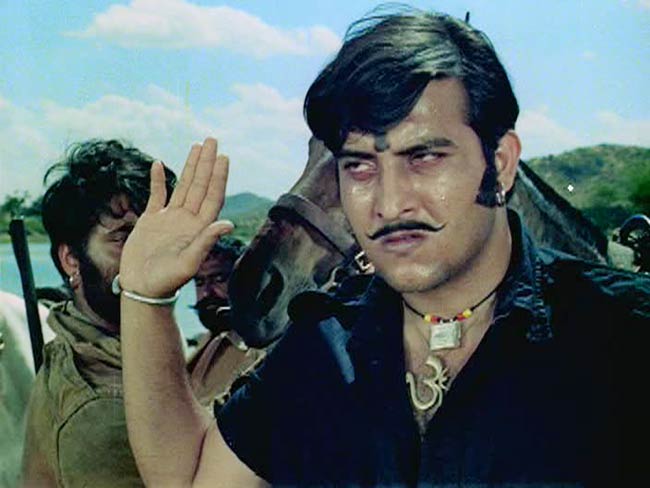 The actor was admitted to the hospital in the first week of April owing to brutal dehydration but was shortly said to be steady and reacting positively to healing. Nonetheless, on Thursday morning, Veteran politician and star Vinod Khanna took his final breath. The artist, who was allegedly undergoing from cancer passed at 70.
Regarded among the most handsome actors, Vinod Khanna left behind his wife Kavita Khanna, sons Akshaye, Rahul, and Sakshi, as well as daughter Shraddha Khanna.
As soon as the news of Vinod Khanna's death came in, his friends, well-wishers, industry figures, politicians, and admirers paid respects on Twitter.
Heartfelt condolences on the passing away of one of the most charismatic actors #VinodKhanna ji.
Om Shanti !
— Virender Sehwag (@virendersehwag) April 27, 2017
Unbelievable loss. Deepest condolences on the passing away of a wonderful man and such a jubilant being #VinodKhanna ji.
RIP. pic.twitter.com/jkx0m2cOJa
— Mohammad Kaif (@MohammadKaif) April 27, 2017
RIP #VinodKhanna sir. You were the fantasy of most women in the northern India through the 1980s. You shall be missed by one and all ??
— TheRichaChadha (@RichaChadha_) April 27, 2017
Will miss you Amar. RIP. pic.twitter.com/WC0zt71R4J
— Rishi Kapoor (@chintskap) April 27, 2017
Vinod khanna is no more May the God Almighty bless his soul n peace to his family…no one can win over death…RIP #VinodKhanna Sir
— Wajid Khan (@wajidkhan7) April 27, 2017
We have lost the Handsome Hero the Versatile #VinodKhanna…….RIP Sir….@R_Khanna pic.twitter.com/clWzqLTlno
— Dr. Rahat Indori (@rahatindori) April 27, 2017
This is the picture of him I want to keep in my head. RIP #VinodKhanna https://t.co/4wK6Q16OWl
— Atul Khatri (@one_by_two) April 27, 2017
R.I.P #VinodKhanna sir. You will always be in our hearts?
— Namish Taneja (@namishtaneja) April 27, 2017
27April 2009 we lost #FerozKhan & 27April 2017 his Qurbani, Dayavan partner, #VinodKhanna .True legends. Very sad news #ripvinodkhanna
— Sophie Choudry (@Sophie_Choudry) April 27, 2017
We all pray that his soul may rest in peace!!!