Top Tips to Save Easy Money, To Gift You a Christmas Vacation!
It does not take time to instill a bad habit, friends. But it surely takes time to follow and maintain a good habit. As we follow simple values in life, we have several things to save for our future. One of them is saving money.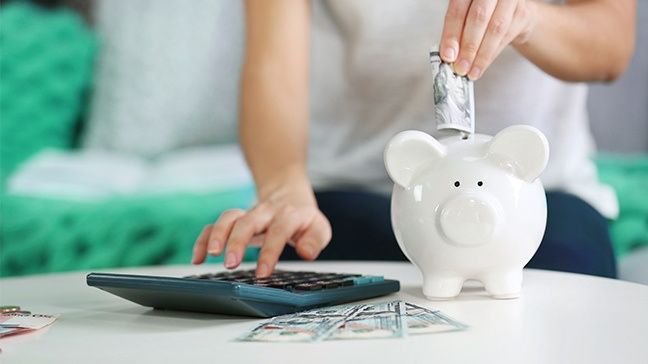 Food, transportation, and rent are valid and inevitable expenses, but there are strategies to reduce your overall expenditure so that you can put more money toward retirement, investments, a house, or an emergency fund. Here are some actions you may incorporate into your daily routine to help you save more funds toward your long-term financial objectives. Let us get you to learn more from here:
1. Fall in Love with the taste of your Food:
If you have a habit of coming to the barista every day for a cup of tea or coffee, why not bring the barista to you? It's difficult to comprehend, but most individuals have the habit of purchasing yourself a cup of coffee or tea every day, which quickly releases a tiny portion from your pocket. The same applies to the food expense. You actually don't have to give up your daily drink, but you surely save big by making it happen.
2. Reduce the use of energy-draining devices to save electricity money:
Identifying phantom loads in your house, commonly known as all those devices that are dormant but still plugged in, can help you save money and benefit the environment. Electronic equipment such as computer cords, phone chargers, and coffee pots, sometimes known as vampire energy drainers, consume a lot of energy.
3. Use Applications to Track your Daily Expenses:
Keeping track of how much expense you have each day is a good idea. To keep track of your everyday costs, you can use any budgeting tool that suits your needs. This might assist you in identifying areas where you can save money.
4. Invest your time in organizing and clearing the clutter:
Breaking it down and making it a daily habit is a lot less scary and a smart approach to motivate yourself to do it than setting up a weekend in the future for all the cleaning you need to do. You'll save money since you'll know you're using what you own and won't waste money on things you already have.
5. Use a physical JAR:
Putting $5 bills in a jar, whether you reach $1,000 or not, can serve as a visual reflection of your daily saves. Putting $5 in a jar may seem trivial to others, but it may demonstrate the worth of saving and drive you to keep going.
Now that you've been saving for months, you deserve a wonderful vacation with your friends and family during the most wonderful time of year, Christmas! If you want to spend your Christmas vacation in a beautiful winter wonderland with much to see and do, especially holiday-themed activities, Northern Mat has some of the greatest options.
Let us see, why Colorado can be the best vacation place.
Cripple Creek, located just west of Pike's Peak, is known for its old-fashioned Christmas festivities, which begin along with the Gold Camp Christmas Holiday Headframe Lighting.
Leadville, America's highest elevation town, offers a diverse range of activities. Around the holidays, this Victorian city is almost always blanketed in snow, allowing for terrific, affordable skiing at nearby Ski Cooper as well as other exciting diversions.
Durango is frequently listed as one of Colorado's finest Christmas cities, so it's tough to leave this city in the state's southwestern corner off the list.
Breckenridge is a prominent ski town that transforms into one of the most spectacular Victorian-style Christmas towns over the holidays.
As they say, 'A penny saved is a Penny Earned', you will love this habit of yours. While coming across different people in life, you will get multiple advices, but you can get used to this.