Global Asian Food Market To Witness Impressive Growth, Revenue To Surge To USD 231 Billion By 2028
Chinese, Thai, and Indian cuisines are examples of Asian cuisine. It has grown in popularity in the fast food market in Western countries since it is thought to be more nutritional than traditional fast food such as burgers, pizza, pasta, burritos, tacos, and sandwiches. The market is highly fragmented around the world, with numerous tiny players operating as either exclusive or chained restaurants.
The Global Asian Food market accounted for USD 139.5 Billion in 2020 and is expected to reach USD 231 Billion by 2028, growing at a CAGR of around 7.2% between 2021 and 2028.
By the year 2019, the global market for Asian food systems is predicted to grow significantly, with a CAGR in the single digits. As a result of the strong demand for spicy food with diverse sauces, Asian food consumption in North America and Europe has increased significantly. People like unusual ethnic culinary ingredients because of their excellent taste and reasonable prices.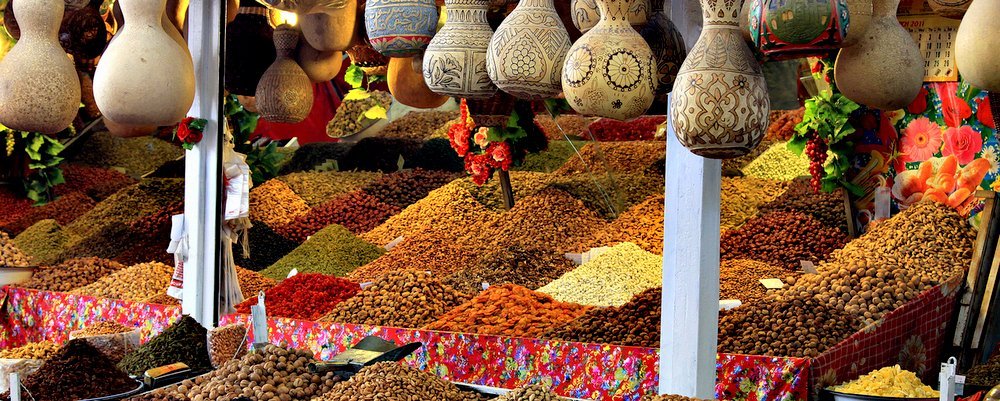 Changing food habits in various parts of the world are among the market's major drivers. The reasons for this differ by area, but rising disposable income and a growing habit of eating out have pushed Asian food consumption in emerging countries. Because Western countries seek diversity and innovative flavours, quick service and full service restaurants have begun to include Asian cuisine on their primary menus. Due to the large number of small participants in the market, inappropriate advertising and distribution channels could be a stumbling block.
Oriental styles, Chinese, Japanese, Korean, Thai, Indonesian, and Indian can all be found in the Asian food system market. Geographically, the market can be divided into APAC, North America, Europe, and the Rest of the World.
Panda Express, Pei Wei Asian Diner, Moods Hospitality Pvt Ltd., Inns' Bruck, and Eurofood group Plc are among of the major players in the Asian food sector.
The Asian food market's consumer trends
People's purchasing habits are continually and fast changing. Because of this recent shift in customer behaviour, retailers and manufacturers are scrambling to find ways to get a competitive advantage over their competitors in the economic market. Understanding these tendencies is critical to determining a company's success.
When it comes to food retail, Asia's food markets have proven to be the most competitive of all the continents. The Asian market is not scared by other emerging markets from other continents since it consistently meets the expectations of customers. Consumer trends in Asian countries that reflect today's economic growth are listed below.
China is number one.
Luxury booze, presents, and restaurants have all seen a significant drop in sales, owing in part to government anti-corruption efforts. China's businesses have shifted their attention to mass consumption, abandoning their high-end manufacturing and service operations.
In today's consumer world, online retail has also established itself. People can now order things such as snacks, dried fruits, local delicacies, organic foods, and imported foods online thanks to the Internet. In addition, community/home delivery services have grown in popularity as a complement to internet retail.
India is number two.
The food and beverage business in India is quickly expanding, and new opportunities are constantly emerging as a result of a variety of causes. In India, people are gradually forsaking traditional fresh cuisine in favour of frozen or ready-to-eat alternatives. People in India are increasingly willing to sample new cuisines, both domestically and abroad.
Japan is number three.
In Japan, the time spent preparing evening meals is not as extensive as it once was. This is attributable to a number of causes, including an increase in the number of one-person or two-person homes, as well as women's increased participation in the workforce. As a result, it's easy to see why Japanese consumers enjoy quick and uncomplicated foods.
Russia is number four.
Meanwhile, in Russia, consumer food consumption is decreasing without showing any symptoms of increasing. Except for frozen, prepared, and ready meals, which are seeing an increase in demand. Fresh food is another exception. As a result, retailers have begun to invest in lower-cost direct delivery of fruits and vegetables. Health advantages and time-saving qualities are particularly important to Russian consumers.
Turkey is number five.
Consumers in Turkey, on the other hand, value pragmatism. They would rather avoid traditional time-consuming methods and employ ready-to-use, convenient packaging, related items, and snacks.
Innovation, such as new flavours and technologies, as well as next-generation packaging, has shown to be quite beneficial with consumers.
Turkey's consumers are likewise interested in healthy items. Natural, organic, traceable foods manufactured to stringent hygienic standards have a place in the hearts of consumers.
A thorough market research on Asian customers is essential for a successful business because it allows one to predict new trends that will shape a country's business landscape.