There are many big decisions owners have to make when opening a restaurant. They can impact costs, profits, operations, décor and other factors. These five things are crucial to think about when starting a restaurant.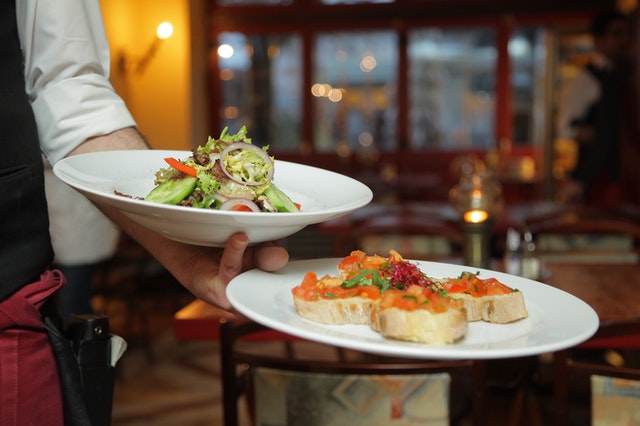 1. Buffet or Table Service?
Buffets and table service each have their own pros and cons. Buffets can be more cost effective for restaurant owners since they don't have to make food to order or hire as much waitstaff. All you need is a buffet table with warming lamps and plastic sneeze guards. With table service, customers will likely be willing to pay higher prices for made to order food and wait service. However, additional waitstaff and making food to order can create higher operational costs for the restaurant.
2. Indoor or Outdoor Seating?
Adding extra seating outside can be a great way to increase restaurant capacity and provide more options for customers. If you choose to have outdoor seating, you will have to consider the climate when designing your outdoor space. You may need to include a cover for shade, umbrellas, heaters or fans to keep your guests comfortable.
3. Booths or Tables?
Restaurants can use booths, tables or a combination of both. The benefit of booths is added comfort. Many customers tend to prefer booths due to their spacious, cushioned seats. However, booths are typically immovable. Tables can usually be moved easily, allowing you to change the layout of the restaurant and accommodate large groups.
4. Extended or Limited Hours?
Some restaurants choose to be open twenty-four hours a day, others choose to be open morning until evening and others choose to be open only for specific meal times. This decision should be based on the type of food sold, the number of employees and other factors to maximize profits. The benefits of limited hours are less employee and operational costs. The benefit of an extended or ever twenty-four hour schedule is the potential to serve more customers per day.
5. Reservations or Walk-ins?
Many restaurants allow both reservations and walk-ins while others only allow one or the other. This usually depends on the formality of the business. Fast, casual dining establishments typically have no need for reservations because customers eat and leave fairly quickly, so customers don't have to wait long for a table. Formal dining establishments sometimes require reservations because people tend to stay there longer, causing long waits for anyone without a reservation.
Considering these factors when opening a restaurant can help maximize profits and ensure smooth operations.