3 Solutions to Help SMBs Maximize Efficiency and Productivity
Launching your own business is as courageous a step as one can take, but running this business smoothly is also a Herculean job. You need to constantly look for ways to improve efficiency and cut out unnecessary tasks. While a small business, made up of a handful of people, can still get by with limited technological resources, once your business grows, you should utilize technology to help you simplify your operations.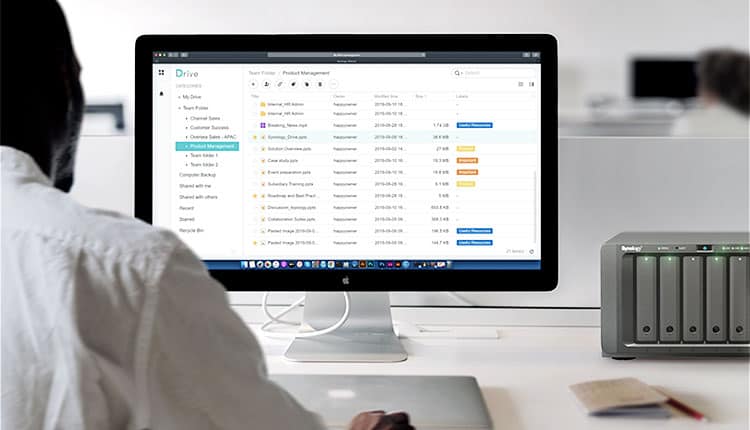 Here are three ways that technology will help you and your team focus on the most important aspects of your business.
Project Management Software
Now that your business has grown, you definitely have more work on your hands. While this is great, you also want to make sure you are keeping track of all your projects and delivering them on time. Using a project management software, such as Asana or Monday, will help you and your team stay on track and avoid miscommunication.
These types of project management software divide your workflow into different sections, help you keep track of time so you can bill clients easily, and also enable you to check on the history of various tasks. They also streamline communication by removing unnecessary emails and meetings. As the world moves toward more remote and hybrid work, a project management system helps keep your entire team on the same page.
In addition, these tools can be your one-stop shop for all your files so you can access them any time without having to dig through multiple folders. Another added benefit of project management software is that it enables you to identify and address any bottlenecks your business may face.
Network Solutions
A network is a collection of devices that are connected to allow data sharing. While these networks help you conduct daily business, you also want to be able to maximize space efficiency.
A network switch, such as a PoE switch (Power over Ethernet) is technology that passes power and data to wireless access points such as VoIP phones, IP cameras and more. This piece of equipment uses technology that enables you to provide data connection and electric power to connected devices instead of you having to use a different cable for each device. This is also helpful if your office has limited power outlets. Save money and hassle by using a PoE switch instead of shelling out cash for electrical and network wiring. If your office space has a non-PoE switch installed, then you can also use a PoE injector that will help you use a single cable for data and power.
Customer Relationship Management Software
A robust CRM is an integral part of your business and a centralized place for you to manage communication, run email campaigns, and understand customer pain points. A CRM software also allows you to measure data that can inform your business goals and the actions you need to take to get there.
The record-keeping capability that a CRM offers is priceless for business owners. Keep a track of when communication was received from clients, when you need to respond by, and what actions you need to take to ensure your customers have received excellent service from you. This one-stop solution for customer relationship management also helps your team access all customer information and data from a single source resulting in expedited service and a stress-free working environment for your team.
As your business grows, you will build more sophisticated solutions for your teams to function optimally, but starting out with the right network solutions and automation tools is a great start to ensuring nothing stands in the way of your business' success.