One of the biggest challenges employers face when their workforce is primarily remote is team building. The benefits of having your workforce act as a team are well documented. When people effectively work as a team, it means they've discovered common ground with one another. This common ground fosters a feeling of empathy between teammates, encouraging good communication, improved morale and an elevated comfort level. When people are comfortable, they're more capable of accessing their creativity, innate abilities and motivation. Team building is crucial to success in today's business world. However, how does a company build a team from people who primarily work from home?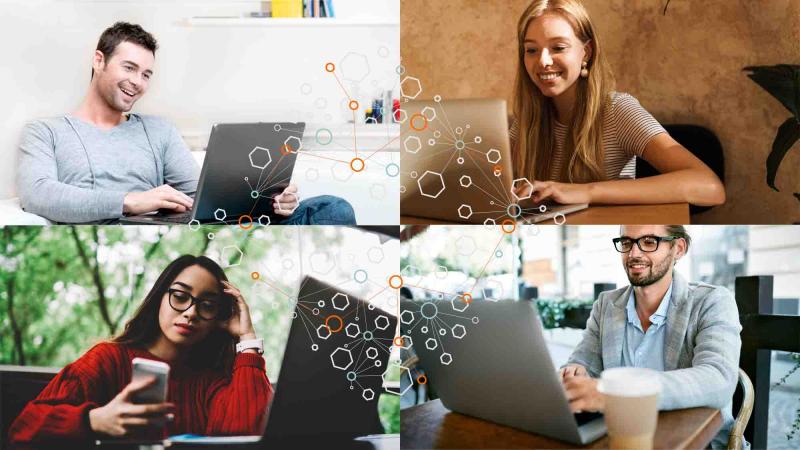 Corporate Thinking
There are dedicated systems in place that can help you foster that team spirit you're hoping to achieve. Consider video conferencing. No longer just to pull in people from remote offices, it also works to pull in people from where ever they work. You'll need to give people some warning, though, so they have time to change out of their pajamas and put the dogs in another room. You can also utilize a program designed to collectively manage your business projects. When people are updating that system on their own progress, they can check out the progress and questions of other staff members. Having a dedicated platform on which to track projects gives everyone equal footing.
Have Some Fun
As you're only seeing one another via your screens, this can be a challenge. As an employer, you're going to need to get creative. You could run a friendly contest where people have to work as teams. Think about a scavenger hunt, either web-based or with people running around their homes during a conference call. A newsletter that's informative but informal can help, especially if you mention people specifically. Encourage sharing on your company's employees-only Facebook page. Consider a virtual group activity. You could ask everyone privately how they take their coffee or favorite ice cream flavor and then challenge your staff to match the preference to the person.
Team building in remote work environment is challenging but possible.