Global Graph Database Market is Expected to To Reach Around USD 5.6 Billion by 2028
The global graph database market is expected to develop at a compound annual growth rate (CAGR) of 22.5 percent from USD 1.9 billion in 2021 to USD 5.1 billion by 2027. The adoption of graph database solutions and services is expected to be driven by a number of factors, including the need to combine real-time big data mining with visualisation of results, increasing adoption of AI-based graph database tools and services to drive market, and growing demand for solutions that can process low-latency queries.
The impact of COVID-19 on the worldwide graph database industry
COVID–19 has altered the nature of business processes over the world. Though the COVID–19 outbreak exposed flaws in business models across verticals, it also provided various chances for businesses to digitalize and expand beyond geographies as use and integration of technologies such as cloud, AI, analytics, IoT, and blockchain grew throughout the lockdown time. During the first and second quarters of 2020, the retail and manufacturing sectors experienced a severe drop in company performance. However, as vaccines become more widely available and the pandemic is better controlled, these industries are projected to see increased investment over the forecast period as graph database solutions gain traction across various business activities.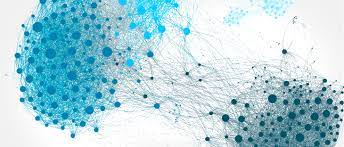 Market Trends
Demand for technologies that can process low-latency requests is increasing.
Graph database tools and services are now widely used, to the point where some legacy database providers are attempting to integrate graph database schemas into their existing relational database infrastructures. While the strategy may appear to save money in theory, it might actually slow down and degrade the performance of queries run against the database. A graph database is changing traditional brick-and-mortar businesses into digital business powerhouses when it comes to digital business activities. Companies have issues when it comes to storing large amounts of connected data in a database that isn't appropriate for the task at hand. Companies can use a real-time recommendation system built on top of a graph database capable of performing low-latency queries instead of a sophisticated batch process on top of a legacy relational database. It can be used to query consumers' past purchases during an online visit in a way that outperforms typical relational databases by matching historical and session data. The latency of a graph database is reduced. Millions of connected records can be traversed with a constant response time regardless of database size since the nodes and links 'point' to one another. To achieve low latency and high throughput, inquiries are split down into sub-queries that run concurrently.
Lack of standardisation and ease of programming are two reasons for restraint.
While graph databases are technically NoSQL databases, they must run on a single server in practise because they cannot be distributed across a low-cost cluster. This is what causes a network's performance to rapidly deteriorate. Another potential disadvantage is that developers must write their queries in Java because there is no SQL to retrieve data from graph databases, necessitating the hiring of expensive programmers. Alternatively, developers can use SparcQL or one of the other query languages developed to support graph databases, but this would necessitate learning a new skill. As a result, graph database systems suffer from a lack of standardisation and programming ease. There are visualisation tools for graph databases, although they are still in the early stages of development.
Emergence of open knowledge networks as an opportunity
Knowledge networks must have datasets, methods, and documentation to establish usability across applications, support knowledge-intensive applications, and interlink numerous disciplines to create a cross-domain knowledge network. Biometrics, patient health history, home environment, and real-time behaviour are all required for applications such as senior patient care and monitoring. In addition to a tailored knowledge graph for healthcare, knowledge networks can interlink multimodal cross-domain information curated from many sources.
Several knowledge graphs in this information network are still proprietary, and use by universities or researchers is usually prohibitively expensive. As a result of this situation, various professionals from academia, government, and industry have invented the term "open knowledge network" to describe an open-source infrastructure that connects cross-domain data from relevant entities. An open knowledge graph containing all world knowledge expressed as entities and relationships is the goal of such a project. The National Science Foundation in the United States has proposed the open knowledge network as one of the ten major ideas, and it is intended to drive the curation of reliable knowledge graphs/networks.
Lack of technological skills is a problem.
Graph database tools and services offer a real-time, definitive picture of massive data volumes. Integration of solutions gives decision-makers with a bigger picture and actionable information to improve the overall performance of the systems. Depending on the level and nature of the investigation, graph database systems can be configured to allow integration with tools and services. Today's business and user needs necessitate applications that connect an increasing amount of the world's data, as well as high levels of performance and data consistency. Graph database engines necessitate a unique approach to application development, as well as a unique storage architecture and query tools. Large corporations and small businesses alike demand expert services to tailor a product's functionality to match the needs of the consumer. Because the graph database concept is still in its early stages, skilled labour is scarce, which can hinder market expansion. To properly use the insights gained from massive data volumes, companies should invest heavily in training and certifications for their personnel. Furthermore, as retail firms grow in size, the necessity to integrate data from diverse industry verticals across geographic regions becomes more critical. End customers may be unable to embrace graph database software and related services due to knowledge limits and a lack of workforce skills.
During the projected period, the software segment is expected to account for a greater market share.
Software and services have been separated from the component segment. During the projected period, the software segment is expected to account for a greater market share. Data collected by IoT devices, sensors, clickstreams, and social media platforms can be analysed with software. They present data in the form of interactive dashboards. However, services linked with such software are an important component of the business, ensuring that graph database systems are used effectively.
During the projection period, North America will account for the greatest market share.
In the graph database market, North America is predicted to hold the greatest share. The rising technological improvements in the region are key factors encouraging the growth of the graph database market in North America. Market growth is likely to be aided by the growing number of graph database players around the globe.