Global Alzheimer's Drugs Market Set For Rapid Growth, To Reach Around USD 5.66 Billion By 2024
By 2027, the global market for Alzheimer's disease drugs is expected to reach $9.4 billion.
Despite the COVID-19 dilemma, the global market for Alzheimer's Disease Drugs, which was anticipated to be worth US$5.9 billion in 2020, is expected to increase to US$9.4 billion by 2027, with a CAGR of 6.8% throughout the analysis period. Cholinergic, one of the report's segments, is expected to grow at a 7% CAGR and reach US$4.1 billion by the end of the forecast year. Following an early assessment of the pandemic's commercial effects and the resulting economic crisis, the Memantine segment's growth is revised to a revised 7.2 percent CAGR for the following seven years.
The market in the United States is estimated to be worth $1.6 billion, while China is expected to grow at a rate of 10.3 percent each year.
In the year 2020, the Alzheimer's Disease Drugs market in the United States is expected to be worth US$1.6 billion. China, the world's second-largest economy, is expected to reach a projected market size of US$2 billion by 2027, growing at a CAGR of 10.3 percent from 2020 to 2027. Japan and Canada are two more important geographic markets, with forecasted growth rates of 3.7 percent and 6.1 percent, respectively, from 2020 to 2027. Germany is expected to expand at a CAGR of around 4.3 percent in Europe.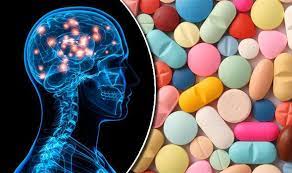 The combined drugs segment is expected to grow at a rate of 5.7 percent each year.
The United States, Canada, Japan, China, and Europe are expected to fuel the global Combined Drugs segment's 5.2 percent CAGR. By the end of the analysis period, these regional markets, which had a combined market value of US$1.1 billion in 2020, will have grown to US$1.6 billion. In this group of regional markets, China will continue to be one of the fastest expanding. The Asia-Pacific market is expected to reach US$1.3 billion by 2027, led by countries like Australia, India, and South Korea, while Latin America will grow at a 6.9% CAGR during the same period.
A Molecular Profile of a Rare Form of Dementia Suggestions New Alzheimer's Treatments
Leukoencephalopathy, a rare form of dementia associated to mutations in the CSF-1R gene, could aid in the discovery of therapies for Alzheimer's disease.
These findings were published in the journal EMBO Molecular Medicine in the article "Attenuated CSF-1R signalling causes cerebrovascular disease."
Colin Doherty, MD, FRCPI, FFESM, professor of epilepsy at Trinity College, commented on the clinical implications of the findings, saying, "It is very critical that we focus our research endeavours on discovering the underlying cause of neurodegenerative disorders." These types of studies will pave the path for better clinical care of our patients and, ultimately, new treatments."
Alzheimer's disease is the world's fourth most common cause of mortality. Approximately 36 million people worldwide suffer from Alzheimer's disease or associated dementias, and there are currently no licenced medications to slow the illness's course. Pathologies involving blood arteries in the brain are found in roughly 80% of Alzheimer's patients and are poorly understood.
"The goal of our research was to look at a very rare form of brain disease termed leukoencephalopathy, which has many similarities to Alzheimer's disease. "We've identified the genetic origin of this disease," said Mathew Campbell, PhD, a Trinity associate professor and the study's senior author.
Swollen axons, pigmented glia, and the formation of amyloid plaques on the walls of arteries in the brain are all symptoms of adult-onset
leukoencephalopathy. In the third or fourth decade of life, individuals have psychological and behavioural abnormalities, which are followed by a rapid advance of dementia. While the ailment is extremely rare, it has terrible consequences for those who are affected.
Because the disease pathophysiology involves degradation of the white matter of the brain, scientists formerly assumed that leukoencephalopathy was caused by immune cells called microglia within the brain.