Building a house is like an insatiable dream coming true. It involves a grand scheme of planning and healthy strategies to construct a house that is perfect and apt to your liking. A lot of processes have to be factored into building a house. Each step like designing, structuring, and finishing has to be rendered in the best quality with no compromises to have a house anything close to your satisfaction.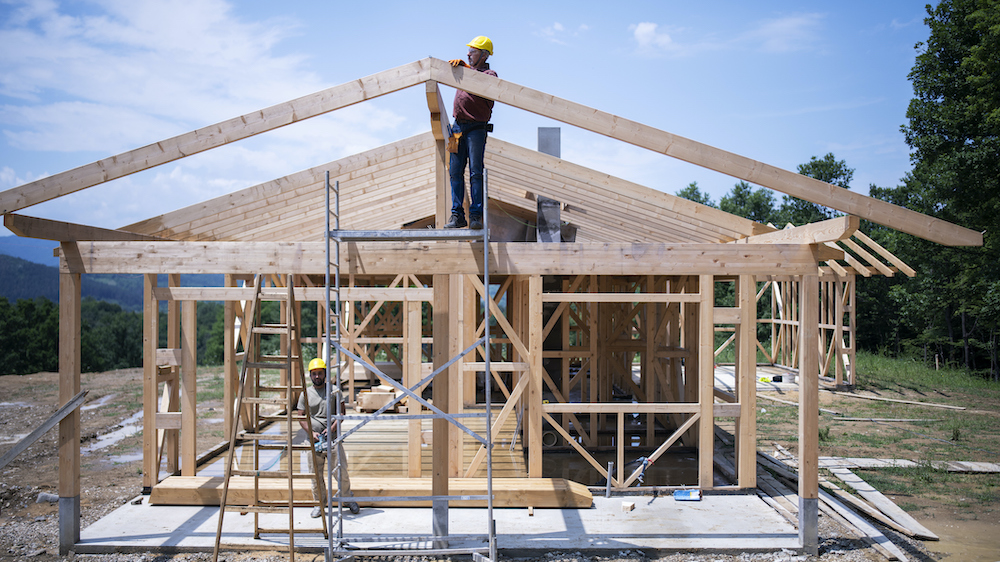 The goals you set to what appears before your eyes is a journey that has to be navigated scrupulously. All your plans in the paper need to be transcended to reality without any miss to have a house of your satisfaction at the end of all the strenuous effort.
An achievable target and strategies to recreate the same would do wonders to give a product as per your expectations. There are many protocols and pointers to be taken care of which we will further discuss in this document. We will also take a leap and check for houses that fit into the mold of contemporary times. The modern world has been nurtured to go digital and houses bear no exceptions in that way. Smart homes are raging elsewhere in the world, and a sneak peek about that would be more helpful while we harp about building a house.
Pointers to build a house:
The place where you construct a house kind of drives every benefit and return you would reap at its culmination. A plot that has important access goes a long way in sealing you with an opportunity of a great house of your fantasy.
Get a financial advisor for such a mega plan. Building a house comes with an expense of a huge sum and would not go away with you being complacent with your earnings. Arrange your loans by having a mortgage advisor who clears all your doubts and stands your way till completion.
A clear budget and contingency plan to evade emergencies should do well to guide your execution to perfection.
An architect to aid your design plan will be very helpful to structure a house that is magnificent in nature.
A project manager to steer through your planning protocols would also be very useful. The quotes and tender from all builders could help you choose the right one in the offering.
After planning, do everything to get your insurance in place.
Build the home with all these prerequisites which can make you cruise through the construction phase at ease.
Make sure all the certificates and documents are flawless and perfect with a thorough validation before you initiate the project.
The above points sum up the requisites for building a house and duly following it would be beneficial to the most. While on this topic, recent times have been very welcoming for smart homes that pervade across the world. The rampant emergence of smart homes has become a buzz for the kind of luxury it has brought to people. Learn more about it by some arbitrary research on this topic.
Concept of smart home:
Electrical gadgets and appliances in a smart home are automatically charged and switched on when somebody walks by its side. The sensors activate when it signals an entry nearby. The convenience quotient is maximum where nobody has to walk up to the switchboards to turn any apparatus on.
Every little action has a precedent and the gadgets know when to get activated. Stepping in would turn the lights and go out would turn off. This phenomenon also works with fans and it adjusts according to preferences and seasons.
Our lives become less complicated with this technology and also helps in decreasing the maintenance costs. Installation expenses cannot be evaded but otherwise, it would be a cost-free experience to be cherished
Controls from your smartphone:
Smartphones help a great deal in controlling the gadgets of your house completely. A sudden miss on switching off any apparatus would not involve any undue stress, as a press of the smartphone would complete the action from afar or anywhere. A remote sense of control over any appliances is what is required which can be taken care of by a smartphone. Boardingschools.ca has lots of samples for this kind of home.
Benefits of smart homes
Safety and security quotient of smart homes is much better than normal houses. The entry and exit of people are all taken care of by a sorted digital system where any kind of intrusion is alerted immediately. All the entrances can be locked virtually by monitoring the access of any external people through a devised mechanism and control.
The disposal of energy is at the bare minimum with smart homes. The home-bound cooking objects also can be safeguarded from any imminent damage since every action is automated and overheating becomes an impossibility.
The accessibility and the ease these homes offer are at the maximum. Elderly or disabled people in the home can enjoy their comfort without having to strain their bodies. Some voice recognition mechanisms would do to fulfill the duties without fail.
Conclusion:
Building or fixing a house is a mindful job that requires more than just effort. The aspiration and the goals matter the most. Your preferences come as deciding factors and what drives the result also depends on the same. Hence choose a home that perfectly fits your bill be it the most lucrative like smart homes or the normally schemed constructed ones.